Welcome back to Macro Friday! I'm getting this up a little late, so let's get right down to business. I never heard back from last week's winner which has been happening almost every week lately, so I decided to go ahead and stop having a weekly winner. Is that okay with everyone? For now we'll just keep sharing photos with each other without selecting a winner. I may try to come up with something else to keep things interesting; we'll see. :)

When washing clothes one evening, I noticed a tiny little butterfly perched on one of the clean shirts. It was already night time and I didn't particularly want to capture it until morning, so I sadly gave up the photo opportunity. But I had a pleasant surprise in the morning!




An even more lovely little "butterfly" (I'm sure it's not really a butterfly, but it's too pretty to be called a moth!) was basking in the sunlight on my new white coat! I love his antennae that looks like they're made of pearls :)

Here's another photo to give you an idea of how small it was: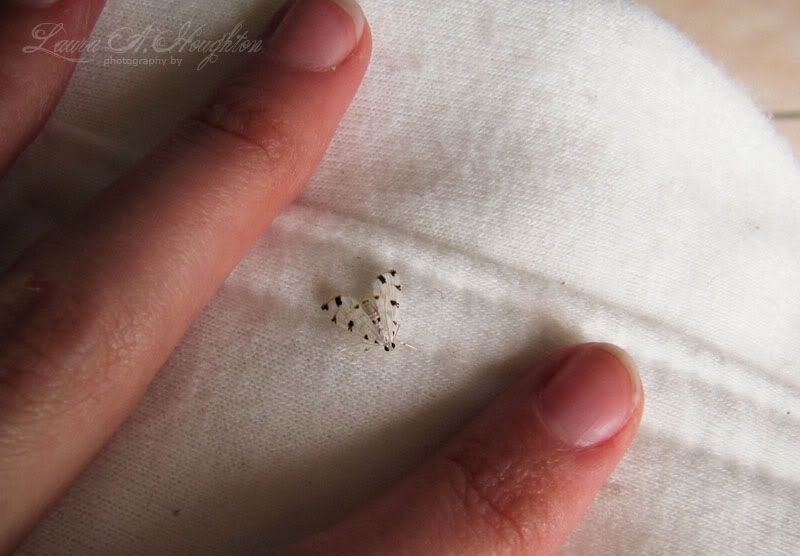 Alright - your turn! Hope everyone has a great weekend!