Happy (early) Easter! And welcome back to Macro Friday!


I decided to go with the Easter theme for my macro photo this week...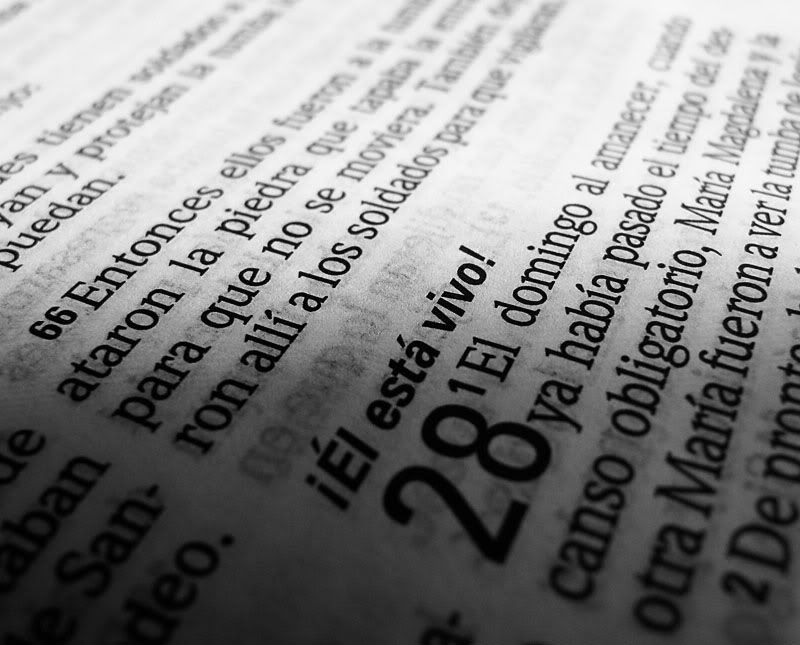 The resurrection story in my Spanish Bible. He is Alive!

I never heard back from last week's winner, so I went ahead and chose the new winner for this week. Congrats to...



I TAKE PICTURES!!!



Very creative shot with perfect focus and composition! I Take Pictures, you'll get to choose this week's winner. Email me your choice sometime before next Friday!

I hope you all have a blessed Easter weekend!