Happy Friday and Happy April!! Hopefully for most of you that means that warmer weather and spring flowers are on the way! For me, April means that it'll gradually stop raining so often and the weather will begin to cool down. After this hot summer (we're just finishing up summer in Bolivia!), I'm ready for a cooler winter. And by cooler I mean in the 70s or 80s :)

A few days ago, a big, interesting looking bug landed right on my laptop. It was the perfect macro opportunity and I was pleased that it just sat there frozen while I got my camera out, changed the settings, and focused. Of course the moment I pressed the shutter button, the bug was gone. So I had to get a little more creative for my macro shot...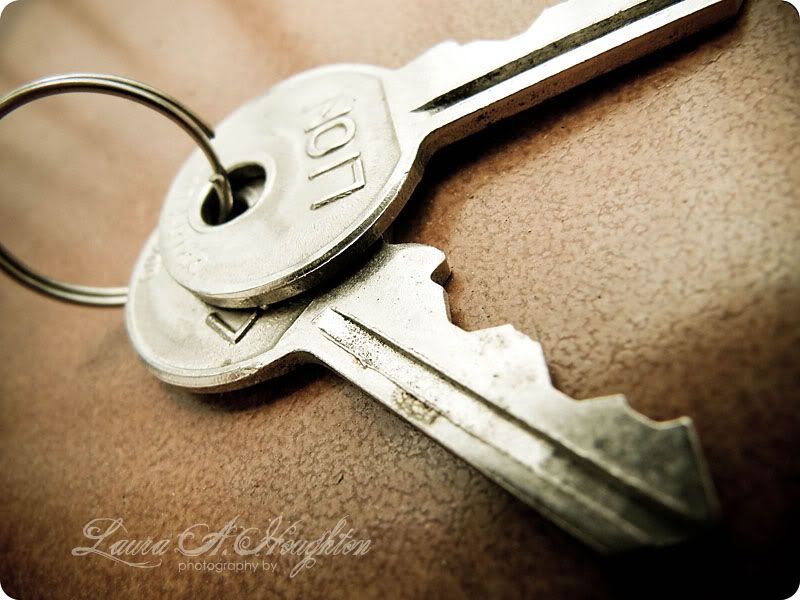 This is the set of keys to my wardrobe. I have no idea why it says "Lion" on it; must be the brand.

This week's winner is...



LIFE BY THE CREEK!!!



Congratulations! Life by the Creek, you'll get to choose this week's winner. Email me your choice sometime before next Friday!

Have a great weekend!